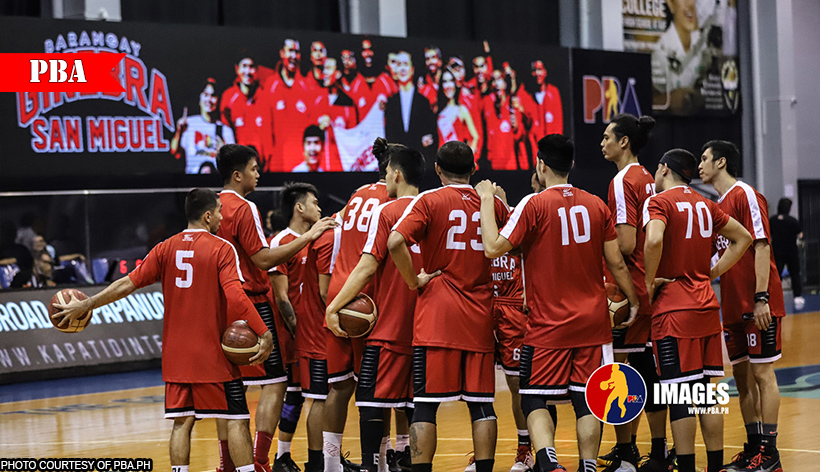 Alagang Kapatid? Ginebra Benches Pringle, Japeth vs San Miguel Beer
In a game that could have clinched them the top-seed heading into the 2020 PBA Philippine Cup playoffs, Barangay Ginebra San Miguel Kings have curiously benched its two key players.
Stanley Pringle and Japeth Aguilar did not see action for almost the entire second half as the Kings absorbed an 81-66 defeat to sister team San Miguel Beermen on Sunday night at the AUF Sports Arena & Cultural Center in Pampanga.
Pringle, who led Ginebra in their last three victories against Alaska Aces, NorthPort Batang Pier and TNT Tropang Giga, only saw action for 18:57 minutes as he finished with seven points, two rebounds, three assists and four turnovers.
Aguilar, who was the Kings' lone bright spot in the opening half, did not return after being subbed out at the 6:44 mark of the third quarter. He ended up with team-high 13 points, five rebounds, three assists and three blocks.
Pringle and Aguilar could have helped the Kings pull off a come-from-behind win against the defending champions Beermen after trimming what was once a 20-point deficit to 53-56 in the third period but Ginebra opted with its reserve players.
Instead of the two and Earl Scottie Thompson, LA Tenorio and Joe Devance, it was rarely-used players Arthur dela Cruz, Raymond Aguilar, Jerrick Balanza and Arvin Tolentino who was on the floor as the Beermen maintained its double-digit edge the rest of the way.
Kings head coach Tim Cone's surreal rotation have kept the Ginebra fans thinking if the crowd-favorites are giving away the game to the Beermen, which was on a two-game losing skid entering the match.
The victory was huge for the San Miguel Beer as they were now tied with Meralco Bolts and Magnolia Hotshots at fourth spot with 6-4 slate and has a chance to snag a twice-to-beat advantage in the quarterfinals.
A supposed Beermen defeat to the Kings could have brought them down to a 5-5 record and still in danger of being booted out of the playoffs race.
Good thing for Ginebra they will have another chance to solidify its hold of the top spot in the standings when it faces last-placer TerraFirma Dyip on Monday evening and, for sure, Pringle and Japeth are not benchwarmers for that match.