First of summer: Volleybelles go beyond the beach
1. Volleybelles show acting chops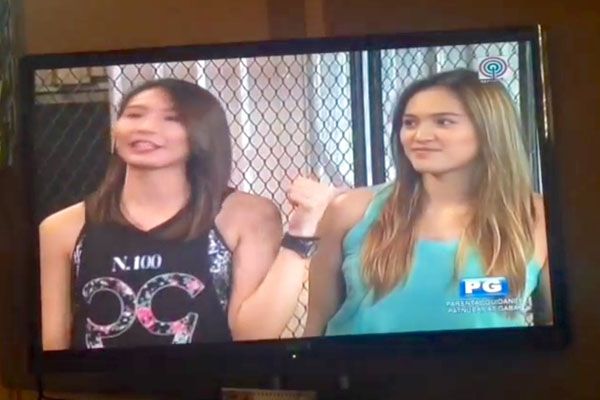 Petron's Rachel Daquis and Philips' captain Michele Gumabao, both dominant volleyball players, are trekking an unfamiliar territory: acting.
Daquis and Gumabao had a guesting stint in Sunday youth comedy show Luv U, playing the role of volleybelles who would train the highschool players.
But we don't see the limelight causing problems on these two since Daquis is already an FHM covergirl and a commercial model while Gumabao was once a part of reality show Pinoy Big Brother.
If at all, everything came natural for these lovely ladies.
2. Laure got bodyguards
UAAP Rookie of the Year EJ Laure is definitely having a safe vacation.
This is because she have two guys in tow whom she call as bodyguards: her boyfriend Ruvince Abrot and another guy friend. They will be later joined by her sister Eya in Dipolog City.
Being the only bright spot in the underachieving UST squad this year, Laure deserves no less than a relaxing and safe vacation.
3. MVP gifts undefeated champs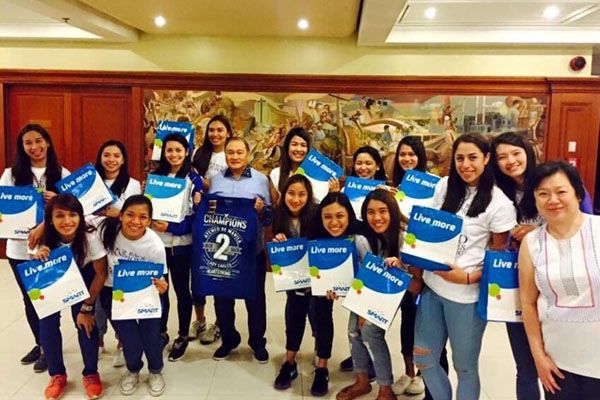 Ateneo's patron and business tycoon Manny Pangilinan gifted the back-to-back UAAP champions Ateneo Lady Eagles with goodies over the weekend.
We bet the ladies saw this coming. After all, the Alyssa Valdez-powered team fashioned an unprecedented undefeated 16-0 run en route to its second straight UAAP title, sweeping their rivals in the Eliminations and Finals.
Valdez was named the Season MVP for the second straight year, while Amy Ahomiro took home the UAAP Finals MVP plum.
The ladies didn't capture the contents of the Smart bag, but we bet those gifts will help them stay connected since Pangilinan, an Atenean, owns Smart Communications.
4. Volleybelle dynamos bag commercial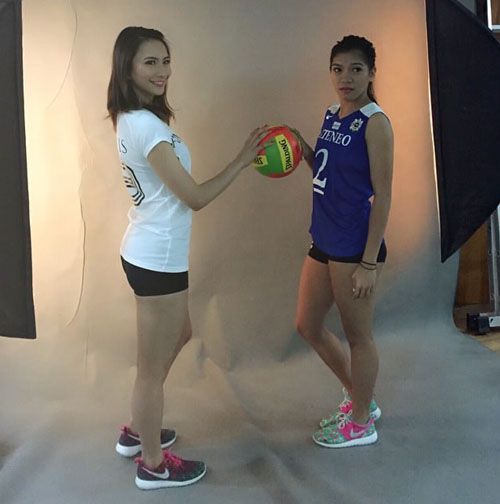 The credibility of UAAP champions Alyssa Valdez of Ateneo and Rachel Anne Daquis of Petron as scoring machines has spilled over to their private life.
This is because Valdez and Daquis has been enlisted as models of Team Usana Health Sciences.
We can't blame the brand for tapping these lovely ladies. Ateneo's Valdez is a UAAP two-time champion and the UAAP's back-to-back MVP, while Petron's Daquis is a Shakey's V-League MVP.
5. Injured Bersola in light volleyball training
UP's ace middle blocker Kathy Bersola is back at playing volleyball, sort of.
Bersola, who suffered a season-ending anterior cruciate ligament injury on her left leg during the first round of UAAP eliminations, is seen doing volleyball bumps on Tuesday.
"Getting closer. Week 8 ongoing. Road to Recovery. Medyo Volleyball," Bersola said of her progress.
With Bersola on track to recover, the lean and mean Nicole Tiamzon scoring at will and young guns Marian Buitre and Chester Ong showing flashes of brilliance this year, we can expect UP to crash the UAAP Final Four party next year.
6. Pineda defies gravity
Count on Cagayan Valley's Bang Pineda to defy nature to keep a volleyball rally going.
Pineda shared a video posted by her fans wherein she managed to leap over a libero teammate while looking at the volleyball up above for a save.
The video was taken during Pineda's glory days as an Adamson star.
No wonder Pineda led her team to UAAP Final Four stints, has played in the UAAP Finals and has a V-League title to her name.
7. Gaston sisters show off their bikini body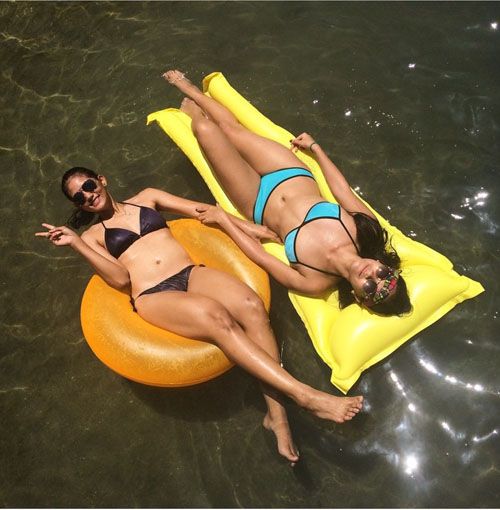 Ateneo has two more gorgeous Lady Eagles outside of the first six: sisters Therese and Pauline Gaston.
Therese shared their perfect bikini body photo over Twitter wherein they rocked a black and light green two-piece swimsuits, respectively, while on board a floater.
Therese, who won a UAAP Jrs. title with her sister and 2015 UAAP Rookie of the Year EJ Laure as teammates in UST Highschool, has been earlier spotted holding hands with Ateneo Blue Spiker Rex Intal.
The younger Pauline, on the other hand, will be joining the Lady Eagles next year.
The Ateneo faithful will surely have new heathrobs to cheer for on and off the court.
8. Ahomiro rides them horses
2015 UAAP Finals MVP Amy Ahomiro can do some horseback riding.
Ahomiro was featured trying the said sport with former Ateneo teammate Gretchen Ho who is one of the hosts of show Gameday.
"So happy to be teammates again with this girl, even if its just for a day," Ahomiro said of their bonding.
Being a versatile athlete could not hurt.
9. Morado in A Lot Like Love moment
2015 UAAP Best Setter Jia Morado and boyfriend Miguel de Guzman are in a romantic chic flick mode.
Morado shared their affectionate photos which came in film strip sizes, exactly like the photos of Ashton Kutcher and Amanda Peet in the hit movie A Lot Like Love.
The photos need not be in color for us to notice how much color they bring to each other's life.
10. Volleybelle turned Senator in cycling shorts slash tanga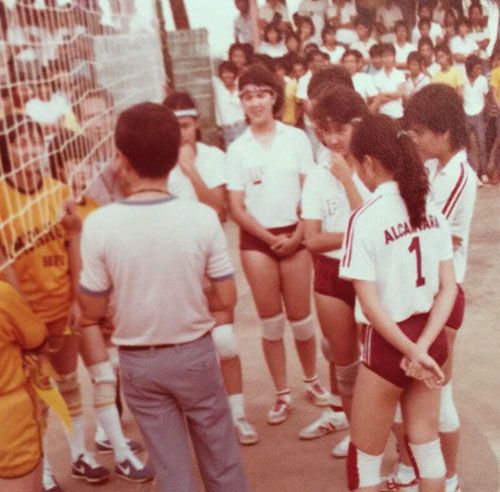 Before she was elected a Senator, Pia Cayetano was a volleybelle who wore a cycling shorts in a tanga fit.
Taguig Rep. Lino Cayetano shared a photo of his sister while she was still playing volleyball for the UP Womens Volleyball Team.
"This was how we roll. Circa 80s champs," Lino said of the photo.
We think Pia's squad not only won the UAAP title. They also won the Best in Uniform award for the innovative jersey.