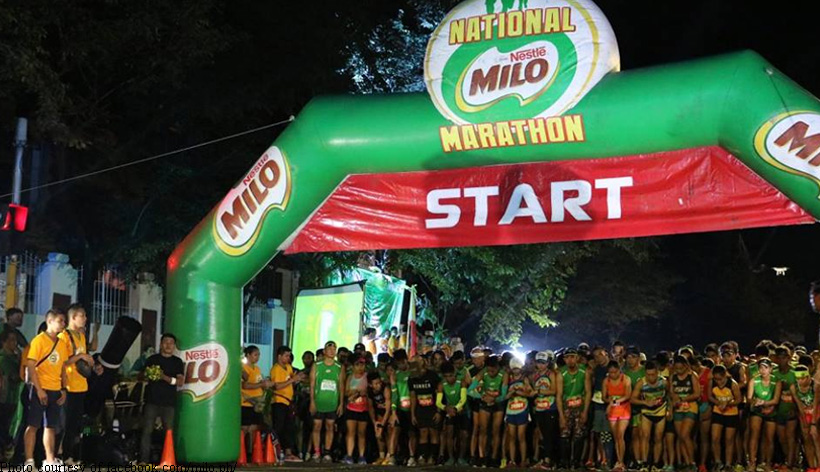 Laoag to host this year's Milo Marathon nat'l finals
By Ivan Stewart Saldajeno
It's the north's turn to host the grandest full marathon of the Philippines.
Laoag City in Ilocos Norte was announced as the host of the 2018 Milo Marathon National Finals as the full list of the host cities for this year's marathon series was released on Monday.
The Dec. 9 race in the city will culminate an 11-leg Milo Marathon season that will actually commence up north as well.
Urdaneta will be the place of the first leg of the 2018 season, which will take place on July 15.
The weekend warriors of "The Big City" need not wait for their turn to take the Milo Marathon center stage as the Metro Manila leg of the season, which features a full 42-kilometer marathon as the main event, will happen two weeks after on July 29.
Cebu, which hosted last year's finals, will be seventh in turn in the order of hosting on October 14.
The Milo Marathon will have stops in Tarlac, Batangas, Lucena, Iloilo, General Santos, Butuan, and Cagayan De Oro this year. (PNA)