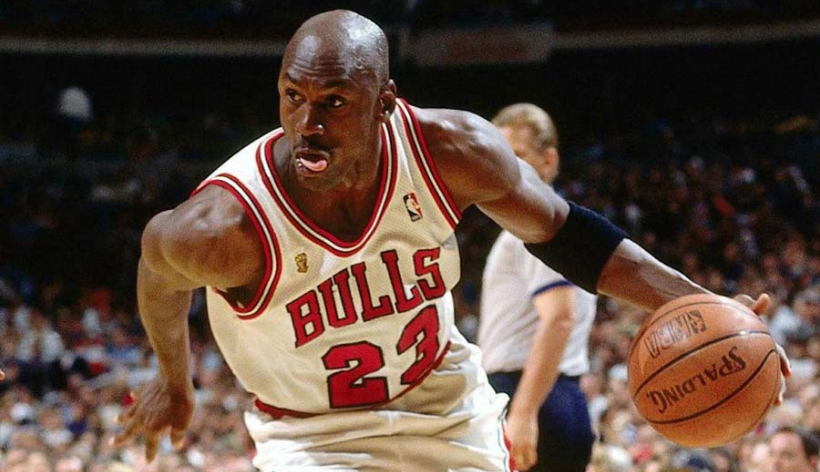 This is how Michael Jordan became 'Black Jesus'
Michael Jordan is a man of many names — MJ, Air Jordan His Airness, and the GOAT, but he wants you to address him as "The Black Jesus.
In the latest episode of ESPN's "The Last Dance", MJ's former rival Reggie Miller revealed that MJ first referred to himself as "Black Jesus".
According to the Indian Pacers legend, he once trash talked Jordan during an exhibition game during his rookie season in 1987.
This is where Miller learned that you do not talk smack with MJ himself.
"Michael…who do you think you are? The great Michael Jordan? That's right, there's a new kid on the block," he recalled.
"He kind of looks at me and starts shaking his head. So at half I have 10, and he has four points…end of the game, the second half, he ended up with 44 and I ended up with 12. So he outscored me 40-2. And as he's walking off, he's like, "Be sure, and be careful, you never talk to Black Jesus like that," Miller shared.
Reggie learned about "Black Jesus" the hard way … and never made that mistake again 😅 pic.twitter.com/jANaXA24Tz

— ESPN (@espn) May 18, 2020

Jordan and Miller would go on to have a colorful rivalry, including in 1998 where the Pacers stretched the game into seven against the Bulls in the Eastern Conference Finals.
Still, Chicago proceesed to the Finals and would go on to claim their sixth and final trophy.